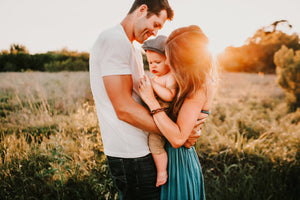 Tools built for creatives
Discover Your New Favorite Editing Tool
Premium Lightroom Presets
Premium Photoshop Overlays
Over 35,000 Happy Customers!
★★★★★

Love these overlays! They really enhance my photos and make it look like it was really snowing. This is my first time trying out overlays and they are super easy and straight forward to use.
★★★★★

I bought these presets 20 minutes ago and I am in LOVE with them. I'm a pro photographer and I always feel like I spend way too long trying to edit my photos and still don't like the final look a lot of the time. I've bought a lot of other presets and nothing has worked anywhere near as well or as quickly as these do! I'll be buying more! Thank you!!
★★★★★

Just cut my editing time by 99%! AMAZING! FINALLY I found a great one-click editing tool for my weddings! Hallelujah!
★★★★★

These presets are EVERYTHING!! So easy to use and it even comes with a PDF explaining how to install the presets. I LOVE these! Thank you for taking my photography business to the next level!!
★★★★★

WOW. I love them!!!! I'm having so much fun trying them on different photos of the dogs, people, interior. Just wow!!! I'm so thrilled. Thank you thank you thank you. I always have an idea in my head of how I want to edit photos but never seem to be able to stick with something consistent. I am so excited to be able to utilize these!
★★★★★

I can't get enough of this shop! Brittney's presets and overlays are so good and so affordable! These snow overlays are so natural and perfect, they add a great pop to any winter photo!
★★★★★

Beautiful, wonderful, amazing, incredible! There aren't enough words to describe how insanely useful these presets are! Brittney always makes sure that the presets work as they are intended to as well as always being available for any questions!
★★★★★

In this shop you can see the passion and effort that goes into the individual presets and tools. The presets themselves are just plain beautiful. They are fun to use, and they give my pictures just the right look 🖤
★★★★★

I'd say that 90% of the time, when I purchase presets I don't use them. But THESE presets are my favorite ones I've ever purchased. I will be using them for my wedding photography, portraiture, and I love EVERYTHING ABOUT THEM!! If you haven't purchased these, you're missing out. 10/10 recommend.